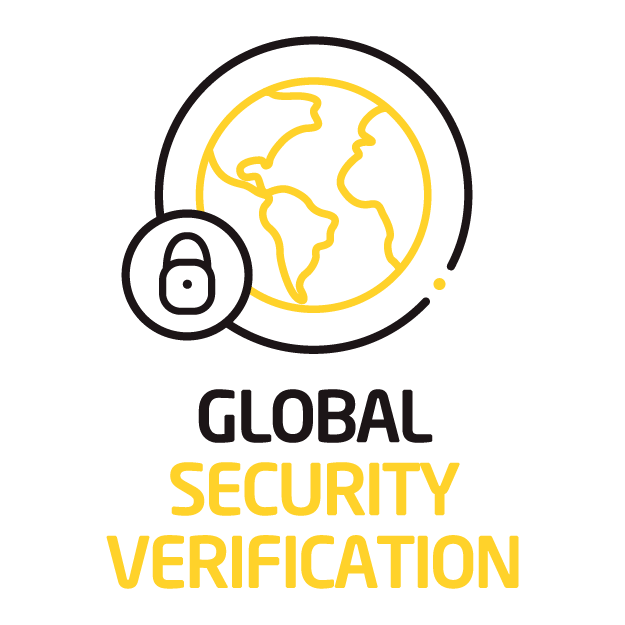 Global Security Verification
Global Security Verification (GSV) works to deploy the most up to date methodologies best practices to secure supply chain operations from inception to market. Developed by a multinational assurance, inspection and certification company named Intertek Group. Founded in 1888, they now operate in over 100 countries developing testing and certification standards across several industries.
---
What does this certification cover?
The certification covers several categories across an organization. These are designed to be comprehensive in nature.
Records & Documentation

Measures must be in place to ensure the integrity and security of processes throughout the supply chain and a written policy has to be established stipulating all security procedures.

Personnel Security

Background checks, detailed security processes for personnel, Identification measures and more

Physical Security

Physical security equipment, protocols, visitor access & access control management

Information Access Control

Data preservation, backup data & IT operations

Shipment Information Controls

Shipment information controls, shipment representatives & document records

Storage and Distribution

Storage security, shipments, distribution procedure and handling

Contractor Controls

Visiting procedures, contractor selection & contractor access control

so 

Export Logistics

Carrier selection, Carrier Storage & Eligibility

for instance 

Transparency in Supply Chain

Security Measures, Documentation & Security Checks

for example 
---
What are the benefits?
Global Security Verification has a number of benefits participating organizations can take advantage of such as:
Importers and exporters are able to combine efforts into a single platform for information sharing

above all 

Efficient intelligence gathering for risk mitigation and calculated & accurate decision making

in conclusion 

Data collaboration allowing audit reports to be shared across all members

likewise 

Automated auditor tools to increase efficiency across audit

process so
---
What can we provide? 
Our experienced auditors will work side by side your staff to ensure you have the best quality service possible:
Our security auditors will provide a comprehensive audit

however 

Countermeasures to mitigate any deficiency on a requirement

because 

Develop full scale plan for certification and long-term security preparedness

after that 
Contact PMV Security today for a consultation

so 
---
Think you have what it takes to be a security auditor? Check for open positions or send us your CV. so 
meanwhile